We offer better solutions
CPS Comtech is your dedicated business partner for recruiting services offering creative, customized and streamlined solutions for clients nationwide. CPS Comtech sales and recruiting teams rapidly fill contract-based, contract-to-hire, and direct-hire talent across all aspects of information technology. Whether seeking a short term placement, planning a strategic staff augmentation rollout, or needing a project solution, CPS Comtech is your direct connection to the talent marketplace.
Industries we specialize in
Types of Services We Offer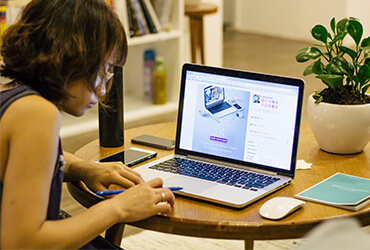 Permanent Placements (FTE/Salaried Employees)
Full time salaried placement is conducted on a contingent basis. Our full-service placement solution includes face-to-face interviews, skills testing and reference checking before a candidate is presented to the client.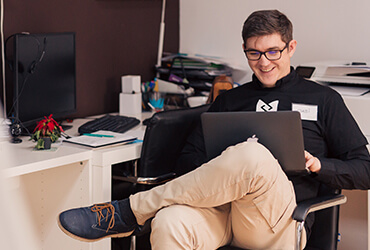 On-demand/Hourly Consultants for staff augmentation
Clients of CPS Comtech utilize our contract and contract-to-hire approaches when facing tight timelines, hiring freezes, projects with pre-defined end dates, or lack of fund allocation to hire fulltime resources. Contract engagements can range in length from several months to multiple years. We support W2 and 1099/Corp-to-Corp arrangements with strong financial and regulatory oversight.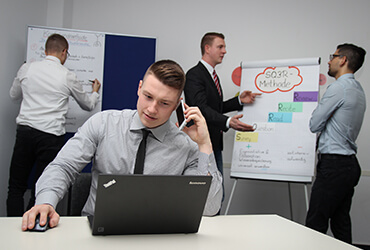 Multi-Resource Project Model for onshore project delivery
CPS Comtech's Multi-Resource Project model utilizes the following value-added components in offering customized 'project team solutions' for today's complex workplace resource needs.
Onshore Knowledge Capital and Seamless Integration with your business.
Flexibility to adjust resources and timeframes as demands change with ease of transition. Our people are your people.
Consistency and Control in Quality, Communication and Results.
Flexibility in Pricing Models and Structures.
Our Approach
Today's staffing challenges are complex and the right resource for your initiative is more than just a resume on paper and more than just a job description. At CPS Comtech, we focus on a streamlined and quality oriented approach where time spent upfront in best understanding your specific needs saves time downstream in the hiring process. Why waste time sifting through resumes or interviewing people that aren't a fit. Let us show our differentiating service of qualifying requirements and candidates, while you review the best of what we find and our track record shows that you'll find your match in the first round.
Qualifying requirements upfront
Reaching and Screening candidates
Delivering on-target resource solutions
Exclusive Candidate Submittals:
At CPS Comtech, we only submit our candidates to one client at a time. Each candidate we present to you is exclusively yours for consideration.
Committed Service and a Vested Interest in your Success: At CPS Comtech, customer service starts from the top. We offer consistent and continuous client service, with a commitment to your long term success. Our success is not only measured with each candidate placement, but with each lasting client relationship.
Candidate Reach:
Throughout the past 23 years, CPS Comtech's Managing Partners have successfully placed approximately 1800 professionals in businesses throughout the U.S.  We have an expansive database of candidates that we have successfully worked with in the past, and we use this network for market referrals and known quality placements.
Candidate Retention:
In our strategic Project Augmentation model, CPS Comtech provides completion bonuses to our Project Augmentation team to ensure that all team members engaged with our client remain onsite through the completion of the project. These bonuses are only paid when we are assured of total client satisfaction.
Quality and Technical Screening:
At CPS Comtech, our in-house technical expertise allows us to find our clients the most qualified and technically skilled candidates. In addition, we work with our clients to determine the needed screening and testing prior to candidate submission. Through web-based skill assessments and in-depth technical interviews, we offer bench-mark testing to ensure that each candidate meets the requirements of your team and work environment.